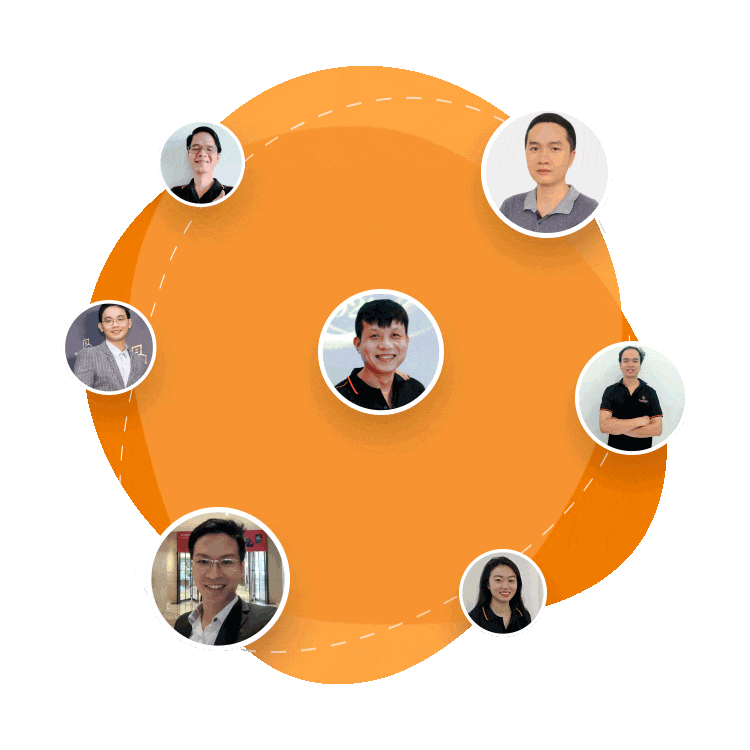 Heatmob is proud to be a first-rate software and game development company in Vietnam
With over 12 years of experience developing and delivering Software Solutions for clients Worldwide, we are committing to providing the best quality and most cost-effective services that benefit our clients.
Mission & Core Values​:
To Customer: Best quality, Timely, and Cost-effective Solution & Delivery.
To Partner/Investor: Win-Win partnership and ROI maximization.​
To Staff: Career Growth and Life Quality Improvement.
more about us
Step 1
Set up milestones, methods of tracking, and KPIs for project execution
Step 2
Kick-off & Execute
Step 3
Review and re-estimate any change that affects the milestone (Pop-up features or functions to be developed,…)
Step 4
Get reviews and feedback from clients for each milestone
Step 5
Update & Amendment according to feedback
Step 6
Finish the project & Deliver handover guidelines, source, and completed product to the Client
Step 7
Support & Maintain after-service
Our latest case studies
Regardless of the requirements, we are the leading Software company in Vietnam with a commitment to delivering the best customer experience and maintaining product quality assurance standards.
more projects
Efficient Working Process
Efficiency is our top focus at every stage of the working process in order to protect our customers' best interests in terms of time and budget.
Premium Customer Support
We remain accessible whenever you need our help to encourage effective communication and teamwork throughout each project.
High Quality and Timeline Commitment
We believe that transparency and honest commitment are the foundation for a successful collaboration.
Happy customers, happy developers
We take great effort to finish every project on schedule, under budget, and to the highest standards possible. We aim to be a trusted IT partner who supports you in completing your digital transformation since that will lay the groundwork for a long-lasting relationship.
Supply Chain
GIS Solution
Mobile Games
Healthcare
NFT Games
Queue Management

" Always ready with solutions
– For all kinds of problems 😊."
Basecoins
Project manager

"Heatmob is amazing. Excellent teamwork, cooperation, and English communication ✨."
Travelner
Chief Technology Officer

"Extremely knowledgeable and helpful staff 🤩 🤩."
Hai Yen Eye Care
head of marketing

"The service at Heatmob has been wonderful, and their knowledge and guidance provide the ultimate solution."
BIN Group
tech lead