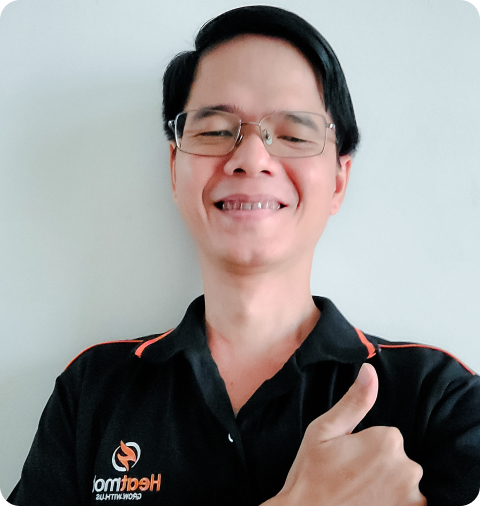 Nguyen Nhat Huy
Game Design Leader
Responsibility: …
Experience: 20+ Years
Email: Huy.nguyen@heatmob.net
Quote: "Gaming brings people together"
Social Media
Profound education:
Bachelor of HCM-University Of Science.
Personal Experience:
Asiasoft Game Planning of Hiep Khach Giang Ho, Tam Quoc Chi Game.
FPT Software Software QC.
FPT Software Software QC.
VNG QC Leader, Game Designer
Game Design Leader, Project Manager of Thuan Thien Kiem, Un In, Hang Rong Game.
Co Non-Studio Game Designer & Project Manager of Nam De, Nam De 2, and Nam De 3 Mobile Games.
Professional Skills:
Game system design.
Game balancing.
Strategy Game Designing.
Teamwork.
Operating games.
Project management.
Contact Me
Your email address will not be published. Required fields are marked *