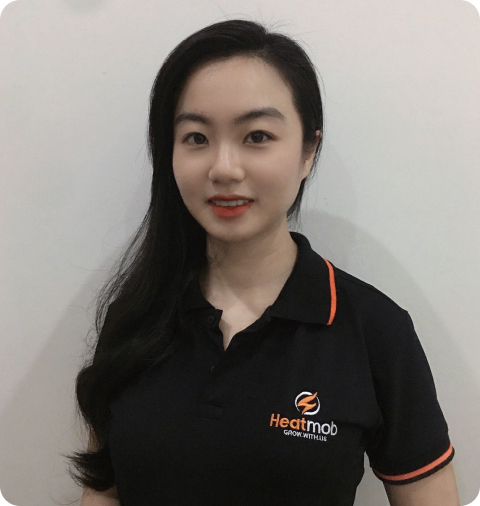 Do Thi Ai Tram
HR & OPS Manager
Responsibility: Human resources & Operations Manager
Experience: 6+ Years
Email: Tram.do@heatmob.net
Quote: "Great works are performed not by strength but by perseverance"
Social Media
Profound education:
Human Resources & Operations Manager Human Resources & Operations Manager at Heatmob.
Data AnalystData Analyst of TitleLogics.
Personal Assistant to General ManagerPersonal Assistant to General Manager of Park Regis.
Recruitment Executive of Naman Retreat.
Business Development Manager Cum HR Assistant of CEO of Jot Technologies Inc.
Professional Skills:
Human resource management.
Employee TrainingEmployee Training.
Human Resources Information Technology (HRIT)
Administrative Assistance Administrative Assistance.
Data Entry.
Problem-solving and conflict management.
Multi-tasking, Negotiating, and Organizing.
Contact Me
Your email address will not be published. Required fields are marked *